S-Glass Fiber high strength
Product Detail
Product Tags
S-Glass Fiber high strength
High strength glass fibers made from the magnesium alumino silicate glass system meeting the needs of military application have been developed and put into volume production since 70' s & 90' s last century respectively.
Compared with E Glass fiber, they exhibit 30-40% higher tensile strength,16-20% higher modulus of elasticity.10 folds higher fatigue resistance,100-150 degree higher temperature endure, also they have excellent impact resistance because of high elongation to break, high ageing & corrosion resistance, quick resin wet-out properties.
Feature
●Good tensile strength.
●High modulus of elasticity
●100 to 150 degrees celsius better temperature endurance
●10 fold higher fatigue resistance
●Excellent impact resistance because of the high elongation to breakage
●High ageing and corrosion resistance
●Quick resin wet-out properties
●Weight saving at the same performance
 
Application
Aerospace, marine and arms industries due to its high tensile strength and higher modulus of elasticity when compared to e-glass.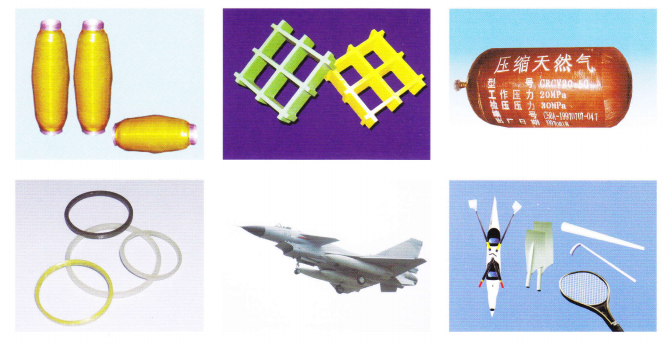 Date sheet of S-Glass and E-glass
Data Sheet of S-Glass & E-Glass

 

 

Properties

S-Glass

E-Glass

Virgin Fiber Tensile Strength(Mpa)

4100

3140

Tensile Strength(Mpa) ASTM 2343

3100-3600

1800-2400

Tensile Modulus(Gpa) ASTM 2343

82-86

69-76

Elongation To Break(%)

4.9

4.8
Properties
| | | | |
| --- | --- | --- | --- |
| Properties | BH-HS2 | BH-HS4 | E-glass |
| Virgin fiber tensile strength(Mpa) | 4100 | 4600 | 3140 |
| Tensi1e strength(MPA) ASTM2343 | 3100-3600 | 3300-4000 | 1800-2400 |
| Tensile Modulus (GPa)ASTM2343 | 82-86 | 83-90 | 69-76 |
| Elongation to break(%) | 49 | 54 | 48 |

---
Previous:
Fiberglass Pipe Wrapping Tissue Mat
Next:
Fiberglass Needle Mat
---
Write your message here and send it to us