Product Detail
Product Tags
1.Fiberglass Needle Mat
It has the advantages of high temperature resistance, corrosion resistance, dimensional stability, low elongation shrinkage and high strength,and the fiberglass mat are single fiber, three-dimensional microporous structure, high porosity, little resistance to gas filtration, It is a high-speed,high-efficiency high-temperature filter material.Compared with other high-temperature chemical fiber mats, it has the advantages that higher temperature and other special advantages, but its running resistance is higher than the general chemical fiber high temperature filter.
Product Features:
1) Good heat insulation, fiberglass needled mat with numerous small gas, and the fibers are arranged irregularly, as an excellent insulation materials.
2) Not burning, the main component of glass fiber silicide (accounting for more than 50%), with non-flammable, no deformation, no embrittlement, high temperature.
3) Sound absorbency, it was absorbed by different size needled hole.
4) Great insulation, glass fiber to high temperature, good mechanical properties, and high chemical stability, is the best insulation materials.
5) Excellent anti- corrosion resistance, glass fiber is anti- strong acid, anti-alkali, it will not reduce its functional properties for a long time.
6) Light and soft, compared with other insulation materials, glass fiber needle mat is lightest and most flexible, if installed on the machine, it can reduce its weight and vibration load.
7) Simple Construction, the size can be cut by customers' requirements.
Model and characteristic:
| | | |
| --- | --- | --- |
| Item | Thickness(mm) | Width(mm) |
| E-3 | 3 | 1050 |
| E-4 | 4 | 1050 |
| E-5 | 5 | 1050 |
| E-6 | 6 | 1050 |
| E-8 | 8 | 1050 |
| E-10 | 10 | 1050 |
| E-12 | 12 | 1050 |
| E-15 | 15 | 1050 |
Note:
1. This table is the default specification of the products in stock. If the customer has special requirements, it can be customized.
2. Density permissible error +10%, -10%.
3. Service temperature ≤700℃.
Application:
1)Fiberglass needled mat is primarily used in fiberglass moulding processes such as GMT,RTM,AZDEL.
2) For a variety of insulation, fire protection materials.
3) Mainly used in insulation board in household appliances such as Air conditioning, refrigerators, microwave ovens, dishwashers and so on.
4) For cars, boats, aircraft and other parts of the noise, insulation, heat resistance.

Shipping & Storage
Unless otherwise specified, the Fiberglass products should be in dry, cool and moisture- proof area. The room temperature and humility should be always maintained at 15℃-35℃ and 35%-65% respectively.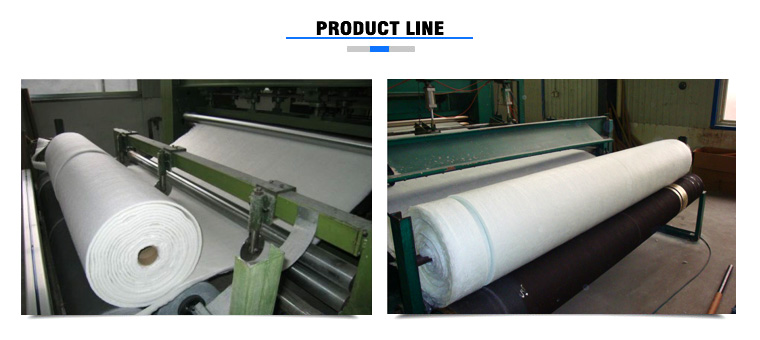 Packaging
The product can be packed in bulk bags, heavy-duty box and composite plastic woven bags.

Our Service
1.Your inquiry will be replied within 24hours
2.Well-trained and experienced staffs can answer your entire question fluently.
3.All our products have 1-year warranties if follow our guide
4.Specialized team makes us strong support to solve your problem from purchases to application
5.Competitive prices based on same quality as we are factory supplier
6.Guarantee samples quality same as the bulk production.
7.Positive attitude to custom design products.
Contact Details
1. Factory: CHINA BEIHAI FIBERGLASS CO.,LTD
2. Address: Beihai Industrial Park, 280# Changhong Rd., Jiujiang City, Jiangxi China
3. Email:sales@fiberglassfiber.com
4. Tel: +86 792 8322300/8322322/8322329
Cell: +86 13923881139(Mr Guo)
+86 18007928831(Mr Jack Yin)
Fax: +86 792 8322312
5. Online contacts:
Skype: cnbeihaicn
Whatsapp: +86-13923881139
+86-18007928831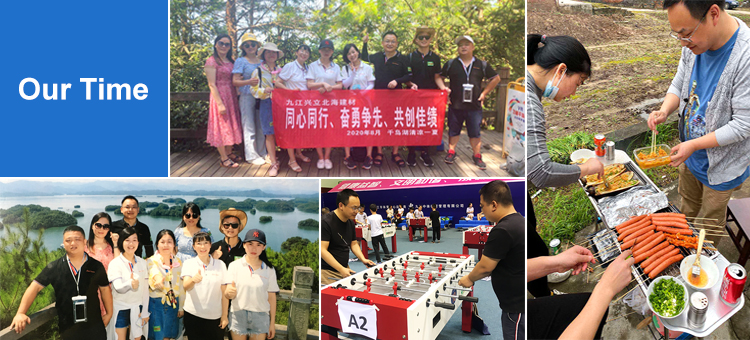 ---
Previous:
S-Glass Fiber high strength
---
Write your message here and send it to us