Product Detail
Product Tags
FRP sheet is made of thermosetting plastics and reinforced glass fiber, and its strength is greater than that of steel and aluminum. The product will not produce deformation and fission at ultra-high temperature and low temperature, and its thermal conductivity is low. It is also resistant to aging, yellowing, corrosion, friction and easy to clean.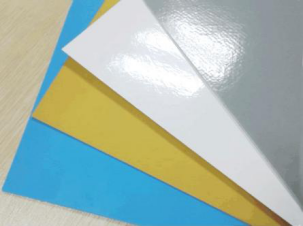 Features
High mechanical strength and good impact toughness;
Roughness surface and easy to clean;
Corrosion resistance, wear resistance, yellowing resistance, anti- aging;
High temperature resistance;
No deformation, low thermal conductivity, excellent insulation properties;
Sound & heat insulation  electrical insulation;
Rich colors and Easy installation
Application
1.Truck body, floor, doors, ceiling
2.Bed plates, bathing rooms partitions in locomotives
3.Outside appearance of yachts, deck, curtain walls, etc.
4.For construction, ceiling, platform, floor, external decoration, certain wall, etc.


Specification
We build a self-designed production line for ultra-wide width (3.2 meters) FRP panel machine
1. FRP panel is made of CSM and WR continuous process
2. Thickness:1-6mm, the largest width 2.92m
3. Density:1.55-1.6g/cm3
---
Previous:
Cenosphere (Microsphere)
---
Write your message here and send it to us