Activated Carbon Fiber-Felt
Product Detail
Product Tags
Active carbon fiber felt is made of natural fiber or artificial fiber non-woven mat through charring and activation. The main component is carbon, piling up by carbon chip with big specific surface-area(900-2500m2/g), pore distribution rate ≥ 90% and even aperture. Compared with granular active carbon, the ACF is of bigger absorbing capacity and speed, easily regenerate with less ash, and of good electric performance, anti-hot, anti-acid, anti-alkali and good at forming.
Feature
●Acid and alkali resistance
●Renewable use
●Extremely surface area ranging from 950-2550 m2/g
●Micro pore diameter of 5-100A High speed of adsorption , 10 to 100 times than that of granular activated carbon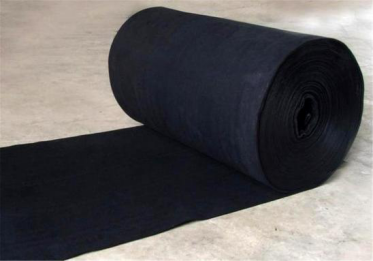 Application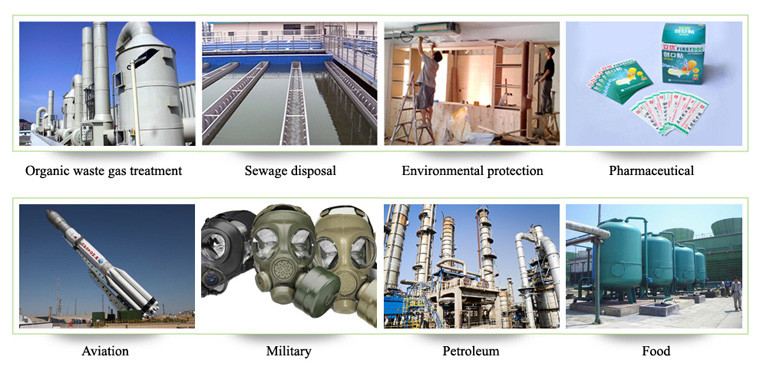 Active carbon fiber is widely applied in
1. Solvent recycling: it can absorb and recycle the benzene, ketone, esters and gasoline;
2. Air purification: it can absorb and filter the poison gas, smoke gas (such as SO2 、 NO2 , O3 ,NH3 etc.), fetor and body odor in the air.
3. Water purification: it can remove the heavy metal ion, carcinogens, odor, moldy smell, bacilli in the water and to decolor. Therefore it is widely used in water treatment in piped water, food, pharmaceutical and electrical industries.
4. Environmental protection project: waste gas and water treatment;
5. Protective oral-nasal mask, protective and anti-chemical equipment, smoke filter plug, indoor air purification;
6. Absorb radioactive material, catalyst carrier, precious metal refining and recycling.
7. Medical bandage, acute antidote, artificial kidney;
8. Electrode, heating unit, electron and resources application (high electric capacity, battery etc.)
9. Anti-corrosive, high-temperature-resisting and insulated material.
Products list
Type

BH-1000

BH-1300

BH-1500

BH-1600

BH-1800

BH-2000

Specific surface area BET(m2/g)

900-1000

1150-1250

1300-1400

1450-1550

1600-1750

1800-2000

Benzene absorbing rate (wt%)

30-35

38-43

45-50

53-58

59-69

70-80

Iodine absorbing (mg/g)

850-900

1100-1200

1300-1400

1400-1500

1400-1500

1500-1700

Methylene blue (ml/g)

150

180

220

250

280

300

Aperture volumn (ml/g)

0.8-1.2

Mean aperture

17-20

PH value

5-7

Burning point

>500
---
Previous:
FRP Door
Next:
Biaxial Fabric 0°90°
---
Write your message here and send it to us