Hollow Glass Microspheres
Product Detail
Product Tags
Hollow Glass Microspheres, a kind of ultra-light inorganic
non-metallic powder with hollow "ball-bearing" shapes,
have been developed into a new type of high performance
lightweight material and widely applied in recent years.
It will be the main direction for new-type compound materials
in the 21st century.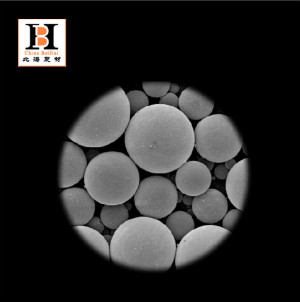 Characteristics
1. light weight, bulk density, lower thermal conductivity,
2. higher compressive strength, improved dispersion and liquidity
3. higher filler loading, lower viscosity/improved flow and reduced shrinkage and
Warpage
Prodcut Datas
| | | | | | | |
| --- | --- | --- | --- | --- | --- | --- |
| Ture Density | Bulk Density | Particle Szie | Crush Strength | Survival | Flotation | Moisture |
| 0.18-0.60g/cm3 | 0.1-0.34g/cm3 | D50≤20~70μm;D90≤30~125μm | 4~125MPa/500-18000PSI | ≥90% | ≥92% | ≤0.5% |
Application
1. Drilling Fluids & Cementing Slurry
2. Modified Plastic
3. Sealants & Adhesives
4. Epoxy Tooling Board
5. Solid Bouyancy Material
6. Thermal Insulation Paints
7. Emulsion Explosives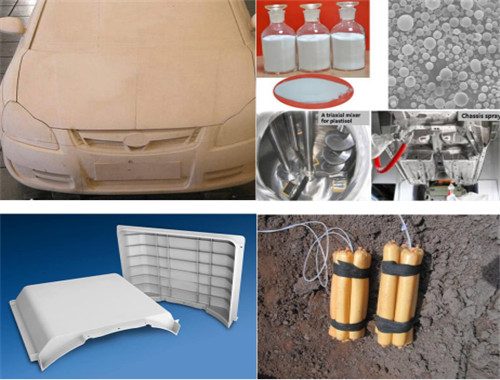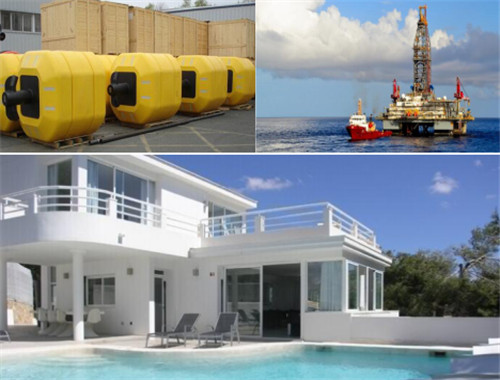 Packing and Storage 
1.A Box(0.09m3): Each box inside diameter is 41.5x41.5x52cm. 13/15/22kgs per carton.
2.B Box(0.125m3): Each box inside diameter is 50x50x50cm. 20/22/30kgs per carton.
3.Bigbag Size: 89x89x220cm, Pallet Size: 100x100cm. 180/280/350/500/550/750kgs per carton.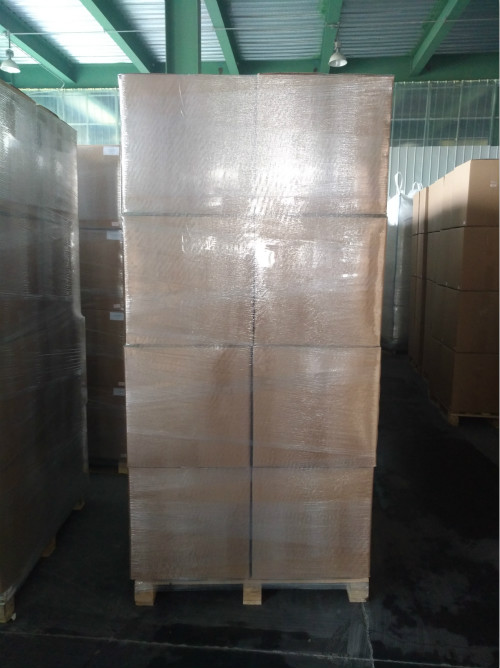 To help ensure ease of storage and handling while maintaining free flowing properties, hollow glass microspheres have been made from a chemically stable glass and are packaged in a heavy-duty polyethylene bag within a cardboard container.
Minimum storage conditions should be unopened cartons in an unheated warehouse.
Under high humidity conditions with an ambient temperature cycling over a wide range, moisture can be drawn into the bag as the temperature drops and the air contracts. The result may be moisture condensation within the bag. Extended exposure to these conditions may result in"caking" of the hollow glass microspheres to various degrees. To minimize the potential for "caking" and prolong the storage life, the following suggestions are made:
1.Carefully re-tie open bags after use.
2. If the polyethylene bag is punctured during shipping or handling, use this bag as soon as
possible, patch the hole, or insert the contents into an undamaged bag.
3. During humid summer months, store in the driest, coolest space available.
4. If good storage conditions are unavailable, carry a minimum inventory, and process on a first in/first out basis.
Contact Details:
1. Factory: CHINA BEIHAI FIBERGLASS CO.,LTD
2. Address: Beihai Industrial Park, 280# Changhong Rd., Jiujiang City, Jiangxi China
3. Email:sales@fiberglassfiber.com
4. Tel: +86 792 8322300/8322322/8322329
Cell: +86 13923881139(Mr Guo)
+86 18007928831(Mr Jack Yin)
Fax: +86 792 8322312
5. Online contacts:
Skype: cnbeihaicn
Whatsapp: +86-13923881139 / +86-18007928831

---
Previous:
Fiberglass Needle Mat
Next:
Cenosphere (Microsphere)
---
Write your message here and send it to us