Direct Roving or Assembled Roving is a single-end continuous roving based on E6 glass formulation. 
It is coated with a silane-based sizing, specifically designed to reinforce epoxy resin, 
and suitable for amine or anhydride curing systems. It is mainly used for UD, biaxial, and multiaxial weaving processes, and also for filament winding.
It reinforced epoxy resin has excellent mechanical properties, especially high modulus.
It can be used to manufacture large wind blades in a vacuum-assisted resin infusion processes, and also to make FRP pipes and pressure vessels.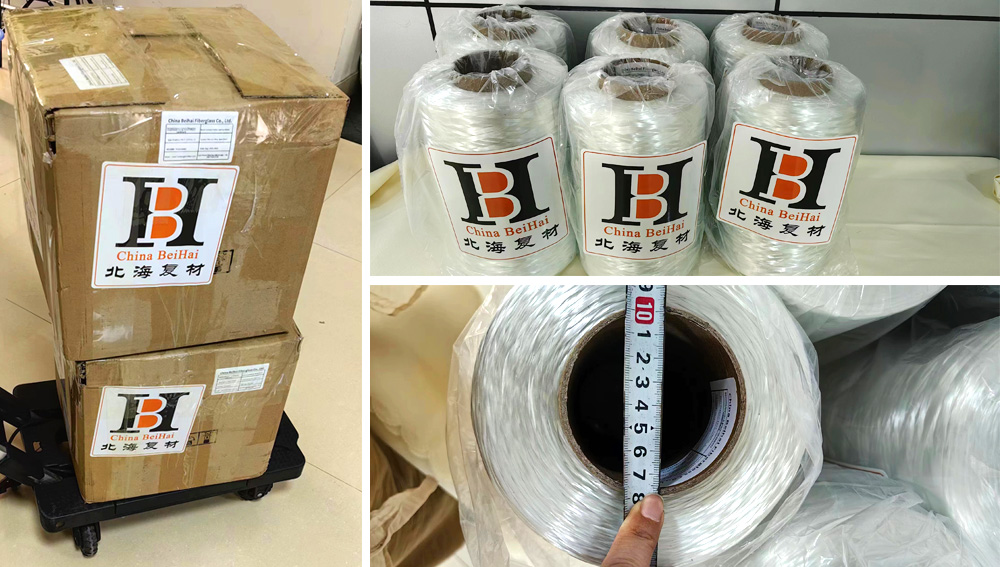 ·Smooth run-out and good process performance
·Fast and complete wet-out
·Good abrasion resistance and low fuzz
·Good mechanical and fatigue resistance properties
·Excellent acid corrosion resistance
Good Day!
Mrs. Jane Chen
Cell Phone/WeChat/Whatsapp : +86 158 7924 5734
Skype:janecutegirl99
Email:sales7@fiberglassfiber.com
---
Post time: Aug-22-2023